Rent a boat on Vänern
Looking for a motor boat or sailboat? Rent motor sailor and you will get both a motorboat and a sailboat at the same time. M / S Pärla is a comfortable 40-foot two-mast motor sailor with the feel of an expedition ship.
There are 9 berths on board, 7 sleeping in cabins and 2 in the bedded lounge. Our motor sailor has separate heat for all spaces and water heaters. There are both external and internal steering places. Sturdy kitchen with 2 flames and oven and a large fridge. If you want to rent a boat on Lake Vänern you will find M / S Pärla in Mariestad.
Why rent a boat on Lake Vänern?
Vänern is the EU's largest lake with many fine archipelagos and around 22,000 islands and cuttings. Here you will find vast sandy beaches, sanded rocky slopes and pebble stones. The archipelago around Mariestad has several large nature reserves set up to protect the rich natural values. Here there are large unspoilt areas of wilderness character with multi-year-old pines where sea eagles and osprey nest. You do not need to be crowded and can often find your own beach or island. You do not have to think about burning jellyfish or showering the salt off when bathing.

"No archipelago in the country is so isolated and it is precisely this seclusion that pleases" County Administrative Board on Djurö National Park.
Don't miss the exotic and scenic Djurö National Park located in the middle of Vänern. Here in the heart of the EU's largest lake lies about 30 islands and cuts. In addition to wave-washed hills, pebble beaches and the rich bird life, there is a large grass-covered glade on the main island Djurö which is kept open by the fallow deer grazing. A nice contrast to the surrounding barren pine forest.
If you want to go Göta Canal you have 2 hours up to Sjötorp where the Göta Canal begins. After a day trip over Lake Vänern, Dalsland's canal begins. M / S Pärla clears both maximum width and depth and can go all the way up to Lennartsfors, near the Norwegian border before the mast height makes it time to turn back around.
Home harbour Mariestad at Vänern
Length
12 m
Body
Stål
Width
3,98 m
Modell
Orion 12
Depth
1,8 m
Year
1987
Weight
15 000 kg
Rigg
Ketch
Motor
110 hk
M / S Pärla can be rented if you have a master's degree and / or documented experience of slightly larger boats.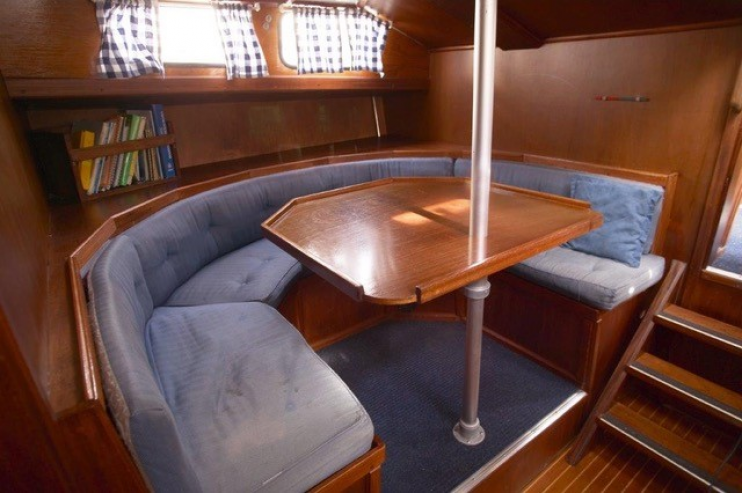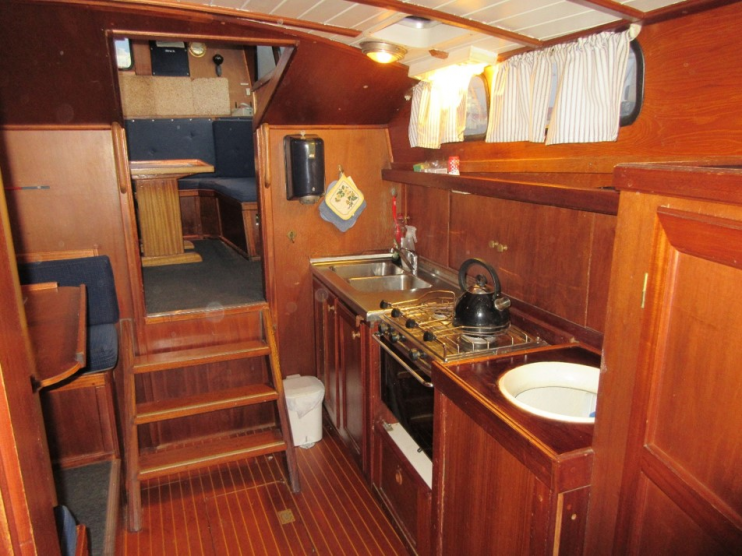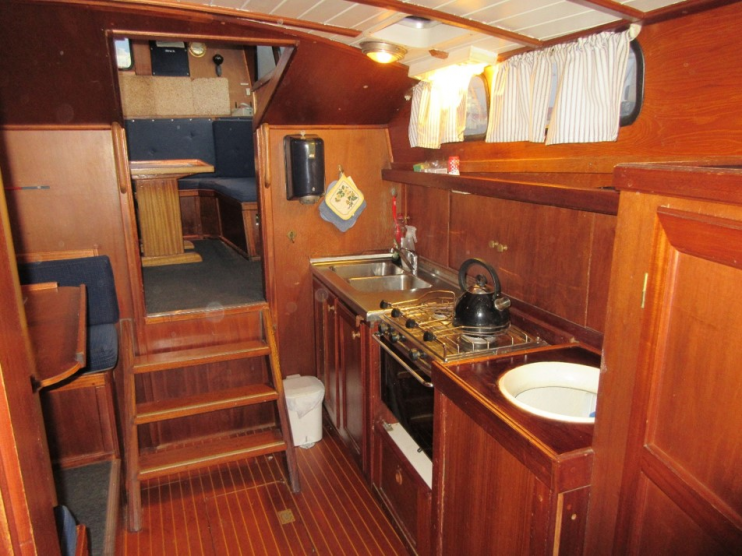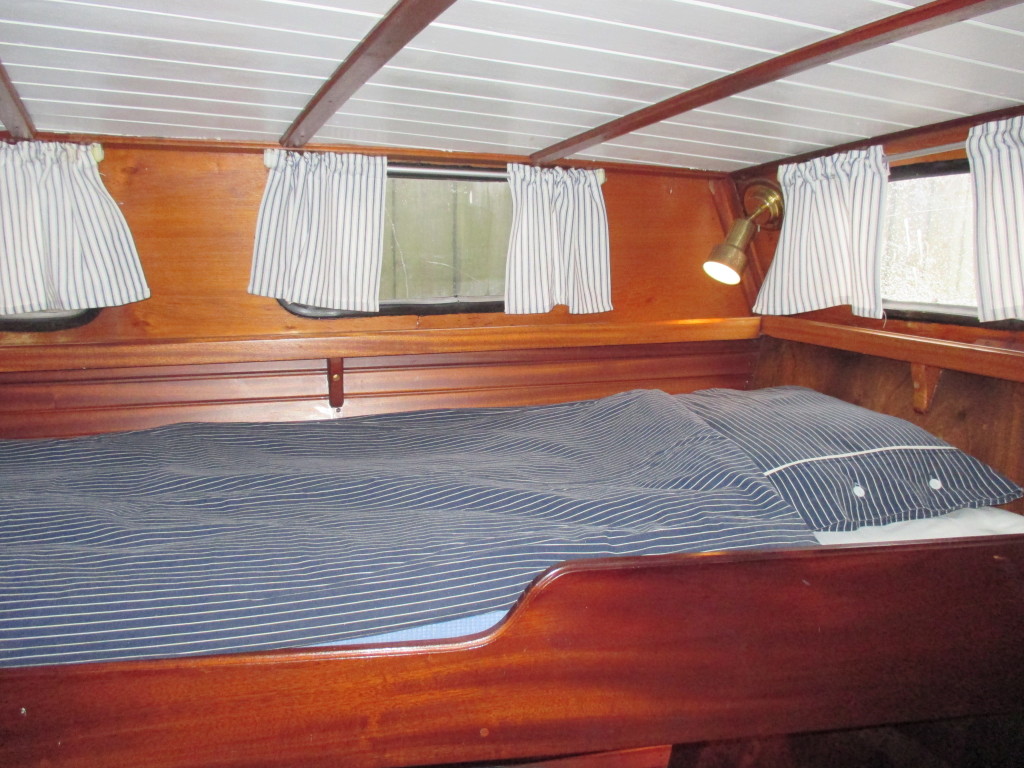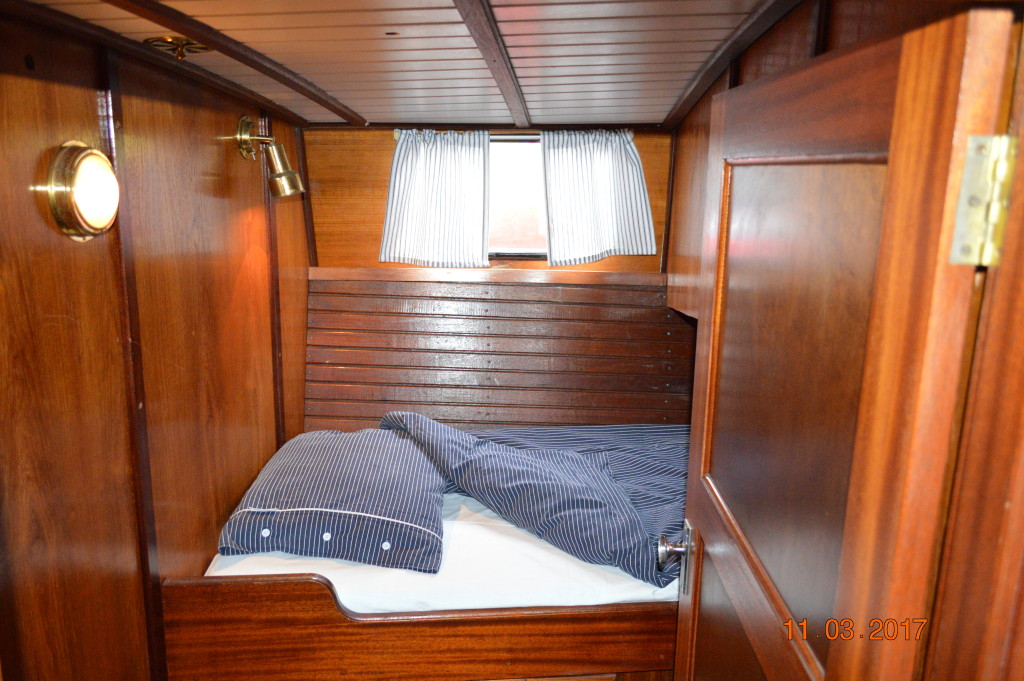 The rental period normally runs from Sunday at 4 PM to Sunday at 2 PM. In the high season, the boat is usually not rented out on weekends. If the boat is vacant, however, it can be booked over weekends no earlier than the weekend before. Sometimes the boat is used occasionally or parts of weeks in other activities in the company. Then there is the opportunity to rent during the other days of the respective time periods. High season falls during week 24 – 33.
The boat is privately owned. This means that you can rent it directly from the owner for 80 % of the stated prices.
Rental prices Motorsailor 2020
Weekly low season
13 000 kr
Weekly high season
19 000 kr
Weekend low season
6 500 kr
Weekend high season
9 500 kr
Long Weekend low season
8 500 kr
Long Weekend high season
12 500 kr
Midsommar Weekend
14 000 kr
Dag low season
4 000 kr
Dag high season
6 000 kr
Discounts:
10% Early bird discount for bookings before April 15th
10 % discount on the second booking week to the same guest
15 % discount on the third booking week to the same guest
20 % discount on the fourth booking week to the same guest
Contact us for availability.
Equipment List
M / S Pärla equipment etc.
Boat model
Orion 12
Boat type
Motorsailor
Year of manufacture
1987
Weight
15 000 kg
Length
12 m
Width
3,98 m
Depth
1,8 m
Berth excl. lounge
4
Beds
9
Cabin height
1,85 m
Home harbour
Mariestad
Insurance company
Pantaenius
Self-risk
SEK 10 000
Steering wheel
Inside and Outside
Navigations equipment
Log
Compass
Sonar
Wind instrument
Binoculars
Navigations tools
Radar
GPS
GPS plotter
Plotter maps
Swedish West Coast, Göta river, Vänern and Göta canal
Depth charts in paper
Depth charts (digital)
Vänern, Göta canal
Security equipment
VHF
Fire extinguishers
3
Life vests
At least one per passenger
Life vests children
At least one per passenger
Anchors
2
Electric anchor winch, front
Rescue line
Lifebuoy
Manual bilge pump
1 pump in three different sections
Electric bilge pump
3
Emergency flares
Foghorn
Fender
6
Immobilizer
Boat hook
Mooring Rope
5
First aid box
Rock anchors
3
Motordata
Inboard motor
Amount of motors
1
Axis
Motor model
Volvo Penta TAMD 31 M
HP
110
Year of manufacture
2004
Fuel
Diesel/HVO 100
Cruising speed
6 kn
Max speed
7 kn
Fuel consumption
ca 15 liter / 100KM
Fuel tank
650 liter
User manual
Tools
Batteries
5
Connection for electricity from land
Battery charger
Extra generator
Sailing Equipment
Rigg type
Ketchrigg
Fock roll
Selfstanding fock – Currently not in use!
Sprayhood
Comfort Equipment
Heater, separate exhaust in all areas
Diesel
Fridge
Electricity
Stove
LPG, 2 plates and oven
Kitchen equipment
12 People
Toilet, amount
1
Septic tank, number
1 à 350 liter
Hot water
50 liter
Fresh water tank
650 liter
Cockpit table
Bathing ladder
FM-radio
USB-connection
Extra LPG burk
Extras / Price
Dinghy
SEK 1000/week
Outboard motor
SEK 500/week
Final cleaning
SEK 1000
Sheets, price per person
SEK 100
Towels, price per person
SEK 50
Help with transportation
Boat manual for guests
swedish
Parking