Scenic archipelago tour in Vänern
Join us on a guided tour to the Brommö archipelago. One of the finest and most popular nature reserves in Vänern. Here you find one of the country's densest moose stems and large birds of prey such as osprey and sea eagle. Brommö offers Vänern's largest flying sand dunes, ground stone slabs, pebbles and centuries-old pines. There are also some of Vänern's finest sandy beaches in the area.
When the sea eagle passes straight over us, it becomes clear how impressively large it really is.
We paddle in a quiet pace and stop for lunch, coffee, rest and swimming.
The tour is primarily in the Brommö archipelago outside Torsö but are adapted to the participants' paddle habit and prevailing weather conditions.
The trip is also carried out in "bad" weather, but can be moved based on wind and wave conditions. A meeting place is announced no later than the day before the tour.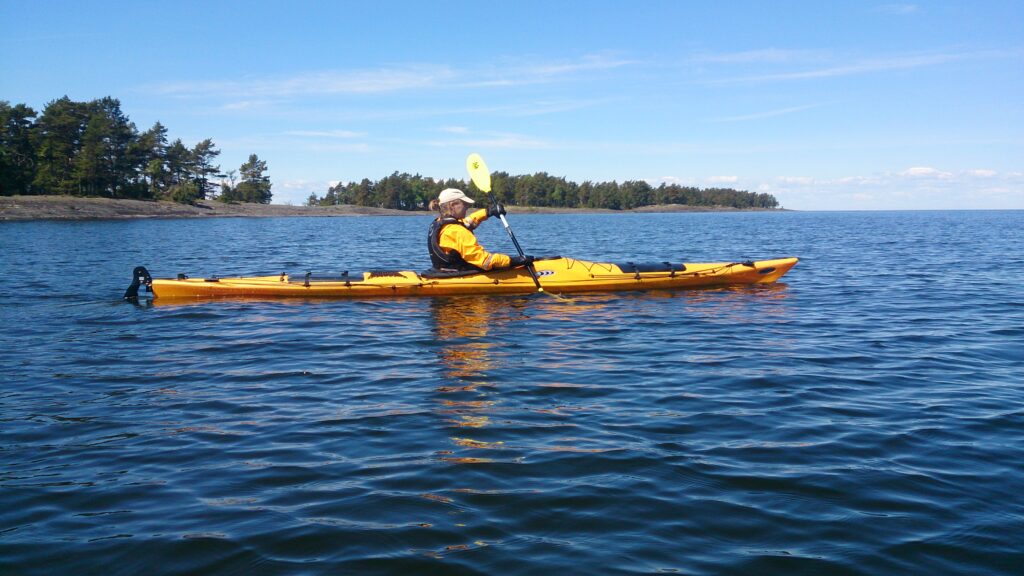 Lunch and coffee included
Fully equipped kayaks and life jacket are included
Paddle jacket and paddle shoes or wet socks are included
If you do not have previous paddling experience, it is advisable, but not necessary, to take a  beginner's course before this tour. It requires a decent fitness level to be able to carry out the tour.
Swimming skills are required
Starting from Laxhall on Torsö 10:00, passengers travel free from Mariestad depending as long as there is space. Back in Laxhall about 17:00.
Booking on request
2-10 participants (at early booking up to about 20 participants)
Price 1495 SEK / person