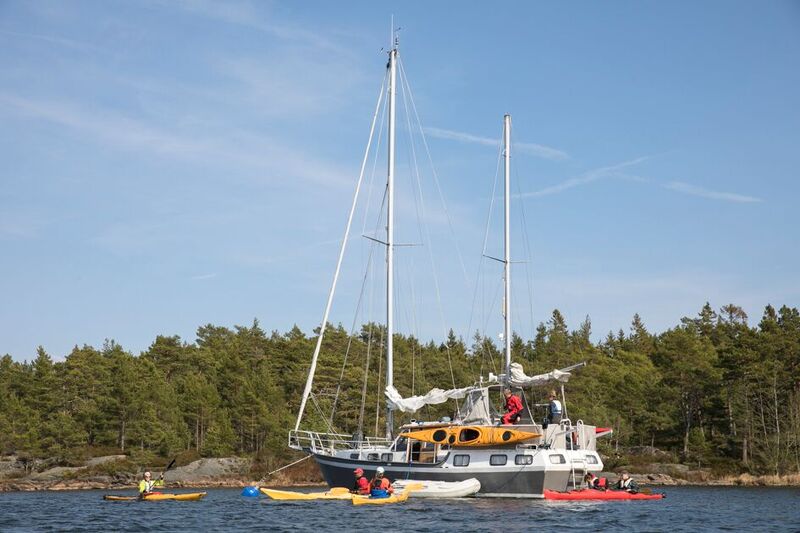 Vänern Outdoor
Vänern Outdoor offers adventure sailings with kayaks and accommodations aboard on our two-masted motor sailor M/S Pärla, day trips to Djurö National Park, boat rentals, kayaking courses and self-guided kayak package. We also rent out kayaks, SUP, tents and outdoor equipment. Paddle out on an expedition with sea kayaks that hold your entire equipment and experience ecotourism outside typical tourist areas!
With 22,000 islands and islets in fresh water we need never be crowded, think about jellyfish or about rinsing off the salt after swimming. We can often find a beach to ourselves or an island to stop at, and the water is so clean that we can drink it directly from the lake when we get out a bit.
Sustainable ecotourism
Based in Mariestad, Vänern Outdoor is committed to experience-based ecotourism in and around Lake Vänern. Through our guided tours, we want to offer genuine nature experiences. We believe in the importance of giving many people the opportunity to experience nature up close to better understand its value and in doing so increasing the will to protect and nurture nature for future generations.
Vänern Outdoor has a thorough perspective on sustainability. We are careful not to leave any traces of ourselves in nature and want to ensure that our ecological footprints are as small as possible. All transports on land are undertaken with vehicles that run on biogas. The food is mainly organic with a low carbon footprint.
The tour takes place for the most part within the "Lake Vänern Archipelago and Mount Kinnekulle" Biosphere Reserve. An area designated by UNESCO as a model for sustainable development.